5 things to get your house ready for spring! As the weather starts to get warmer and we see a glimpse of spring, it's time to start preparing your house for the new season. Westbow builds new homes in both Chilliwack and Saskatchewan (Warman and Saskatoon), and while the weather and temperature in these two locations is very different- getting your Westbow home ready for spring has a lot of the same item!
Here are our top things to do in order to get your home ready for spring.
Complete Outdoor maintenance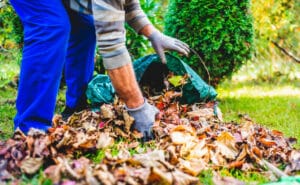 There's a good chance the gutters and downspouts need some care after the buildup of ice and snow. Inspect downspouts and gutters just before the spring rains start to be sure they're clear of leaves, tree limbs and other debris that might cause problems later on.
Power washing your siding, driveway and patios to get rid of any built up mildew and algae.
Also do a visual check of any chimneys and the shingles on the roof during this process to see if there is any damage.
Check house safety items such as smoke alarms and carbon monoxide detector
Dust off the covers and replace batteries if they're low. Don't have a carbon monoxide detector? Now's a great time to install one. There are plenty of models that simply plug into an outlet.
Prepare your garden
Prune dead branches, trim back overgrown shrubbery and remove any obstructive plantings. Spread mulch or bark around trees, shrubs and flowers for a weed-free, well-kept look. Place large pots or hanging baskets around the stoop or porch. As we head into the end of spring it's also a good idea to spread a little grass seed, even if your grass looks okay, to fill it up for the year ahead.
Put your winter gear in storage
Breaking out T-shirts and tank tops in favor of sweaters and long-sleeve shirts is a sure sign that spring has finally arrived. Whether you're short on space or you simply want a tidier closet, take the time to weed out cold-weather clothes to give your spring wardrobe the spotlight.
Before storing away your winter clothing, make sure it's clean, dry, and neatly folded, as this will make your seasonal transition much easier when winter returns again. Skip the cardboard boxes and place your heavy clothing, winter coats, and snow boots in plastic bins that seal tightly.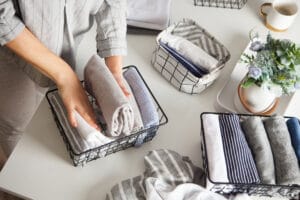 Spring Clean
Whether you love it or hate it, spring cleaning is essential for giving your home some much-needed sparkle. Start with a few simple spring cleaning ideas, such as vacuuming and mopping floors, dusting flat surfaces, and cleaning dryer vents.
Next handle the bigger tasks such as shampooing carpet and cleaning upholstered furniture. Wipe down walls and polish up door hardware. Reseal grout in all of your home's tiled surfaces, shampoo carpet and rugs, and clean upholstered furniture. These spring cleaning tasks will take a weekend or two, but they're sure to make your home shine all season long.
Visit our websites for the latest updates on our newest developments! Cedarbrook Chilliwack- Home (liveatcedarbrook.ca) + British Columbia – Westbow Construction