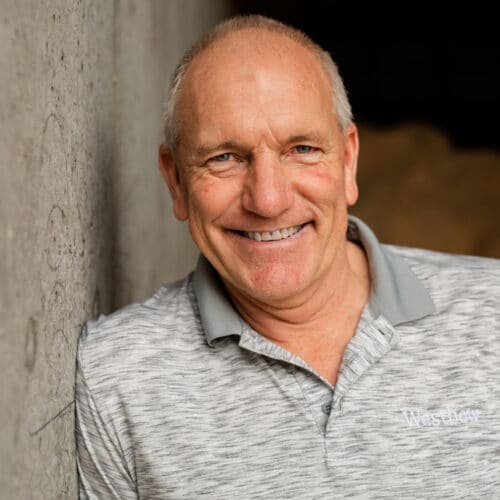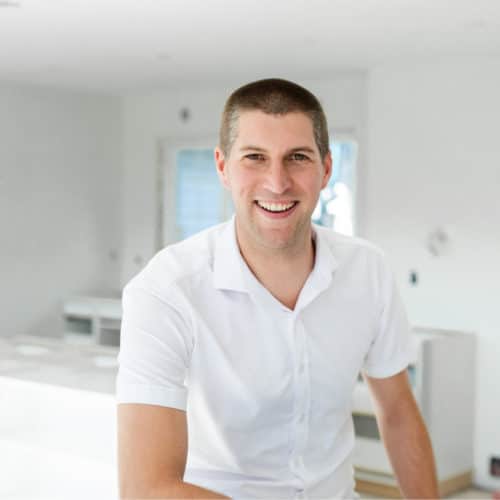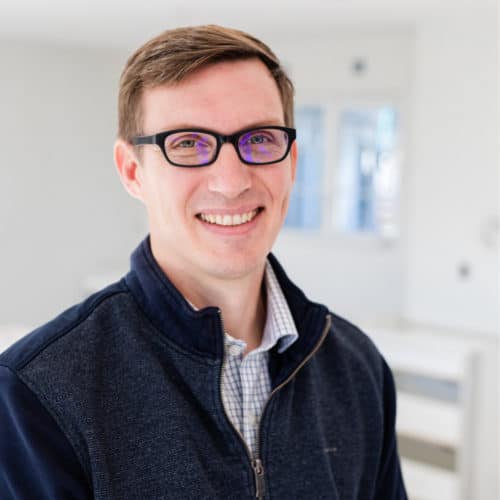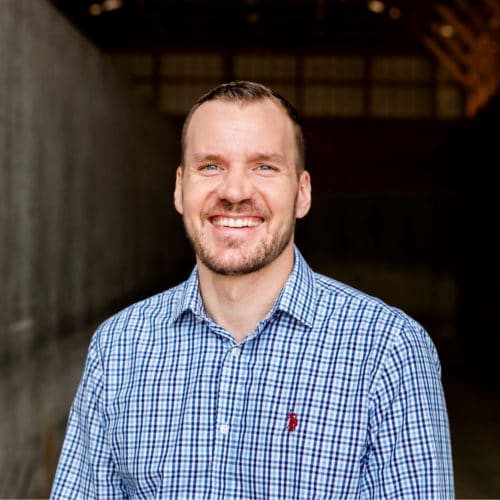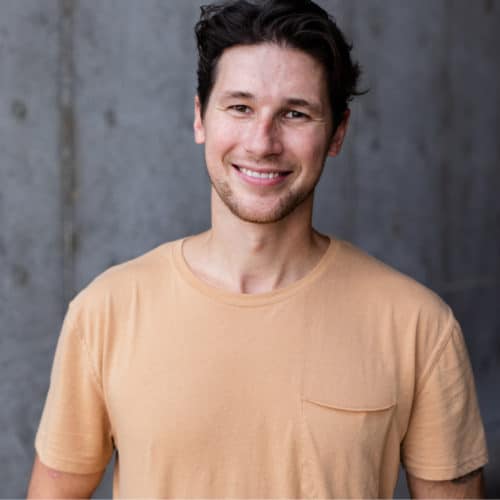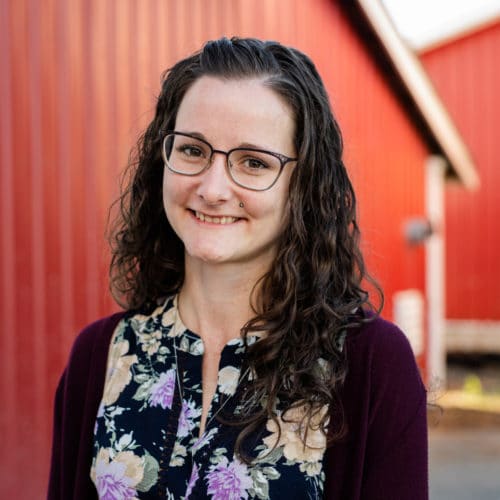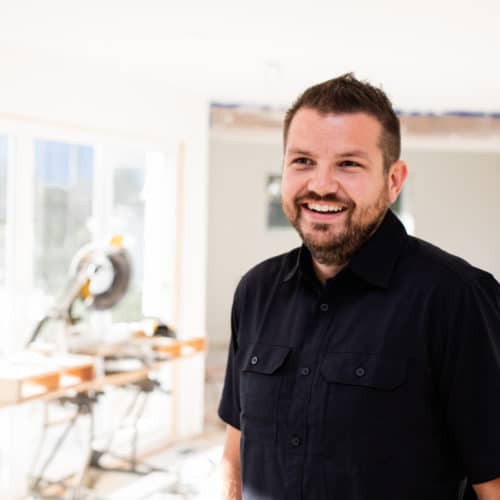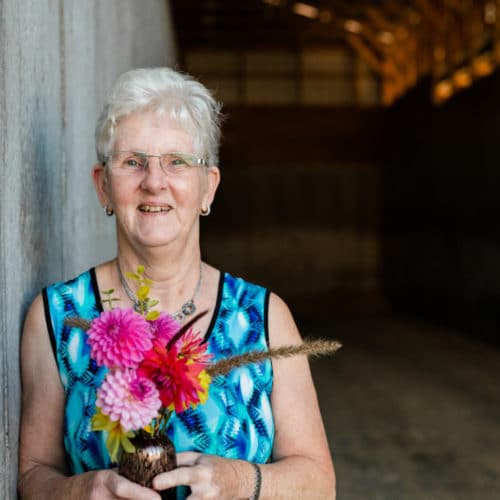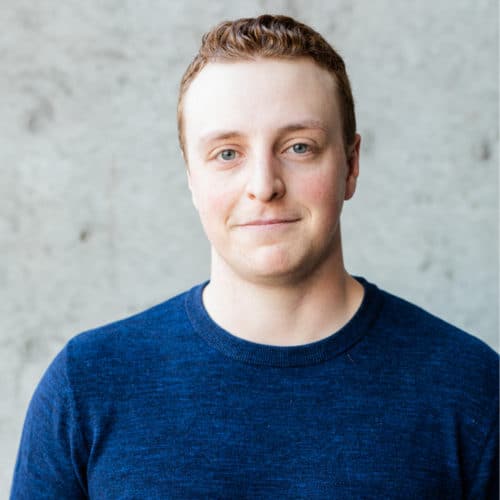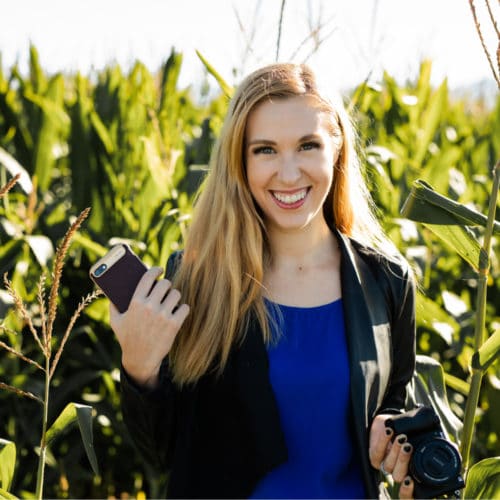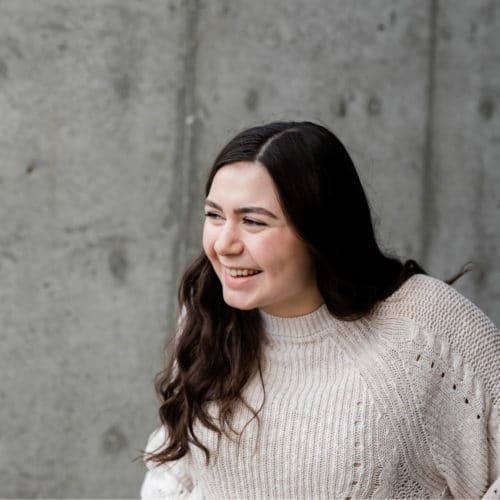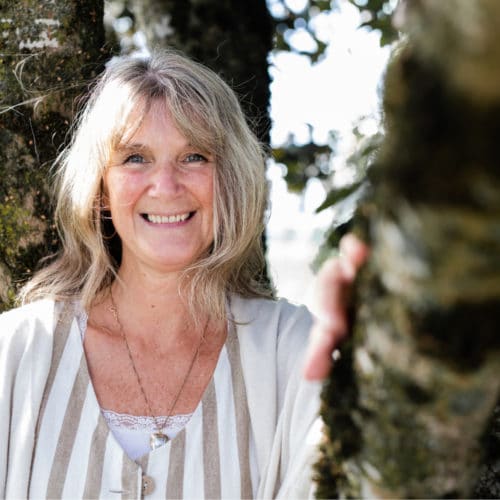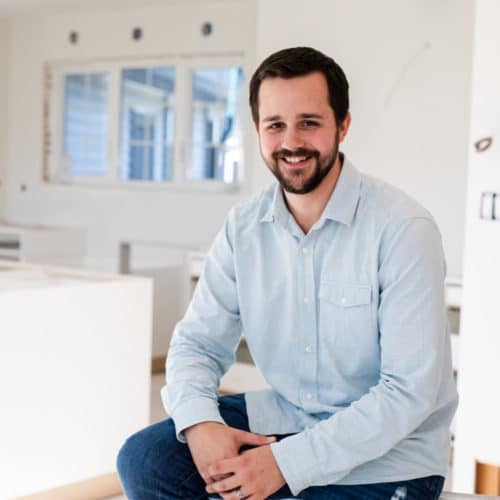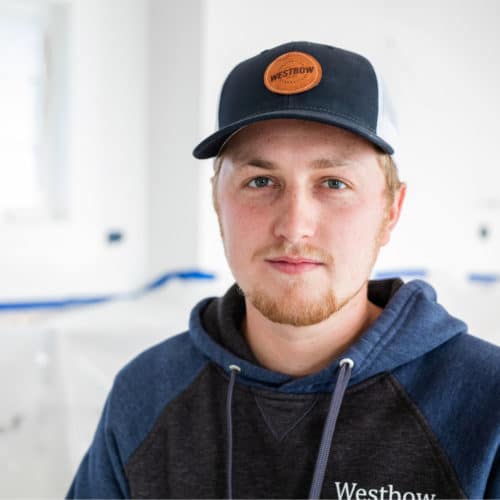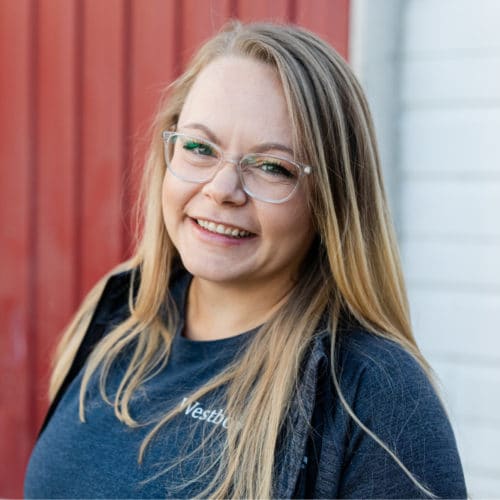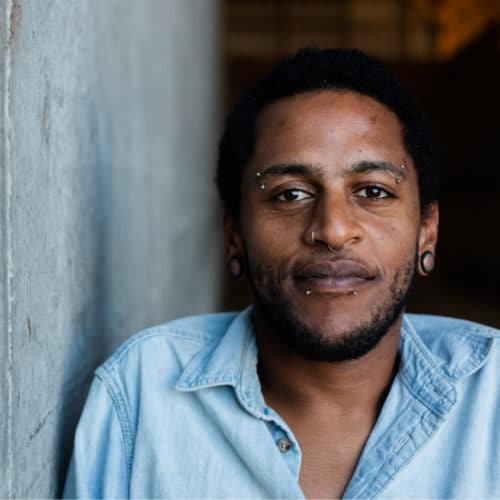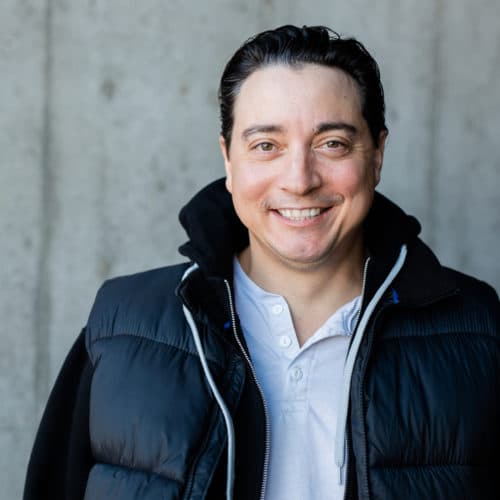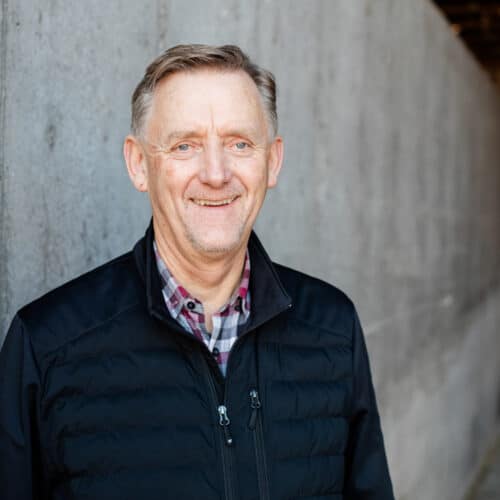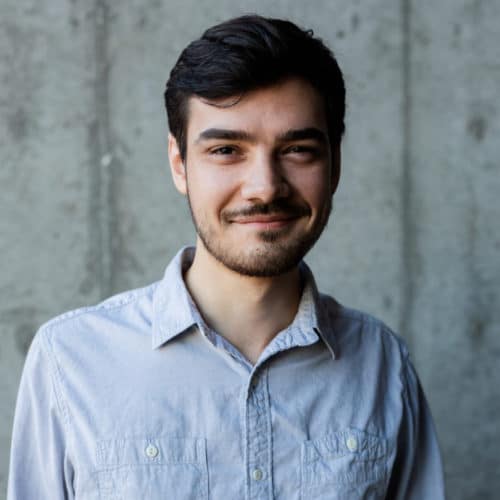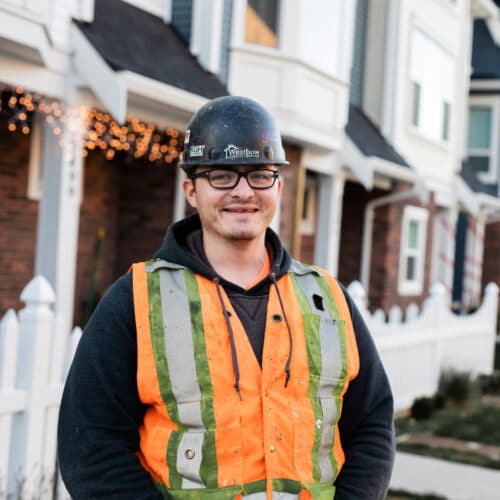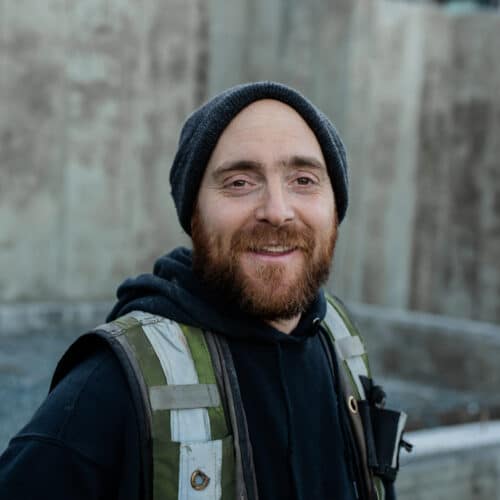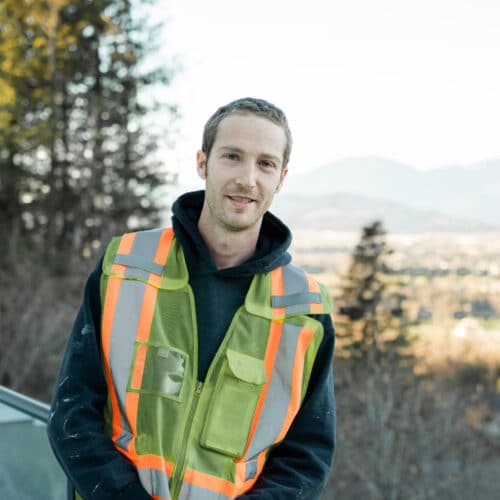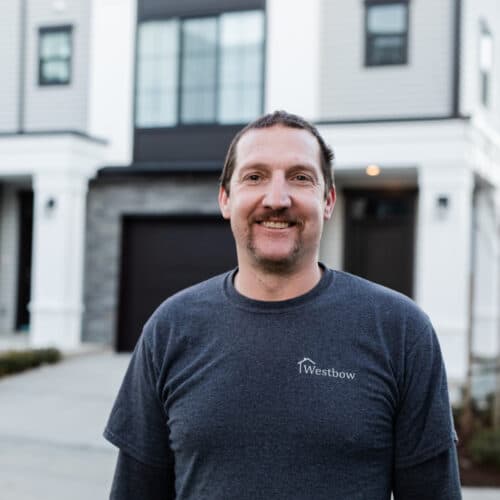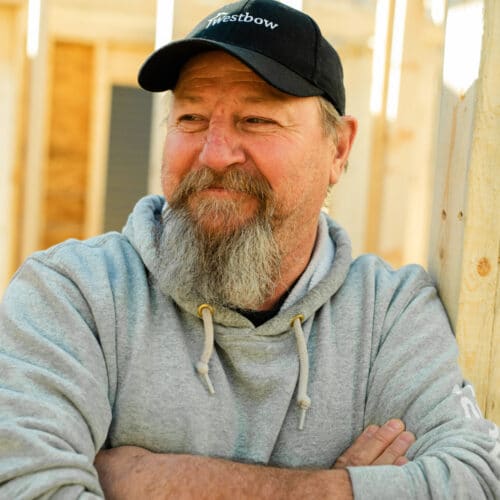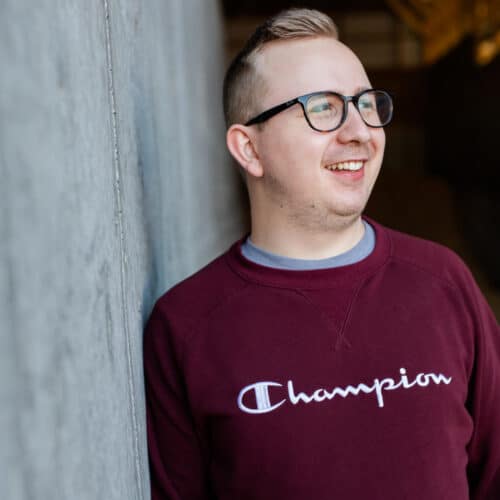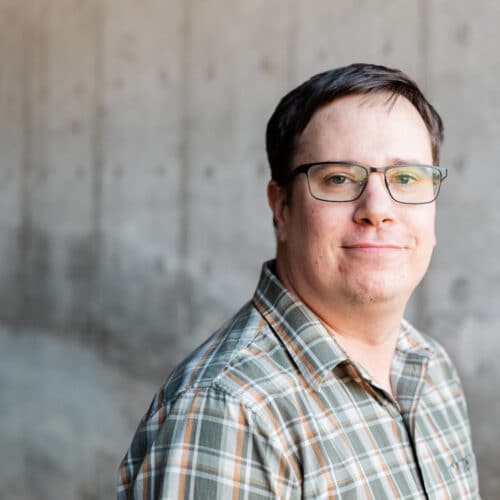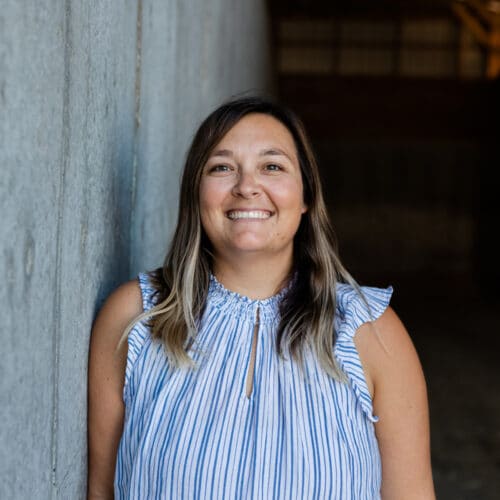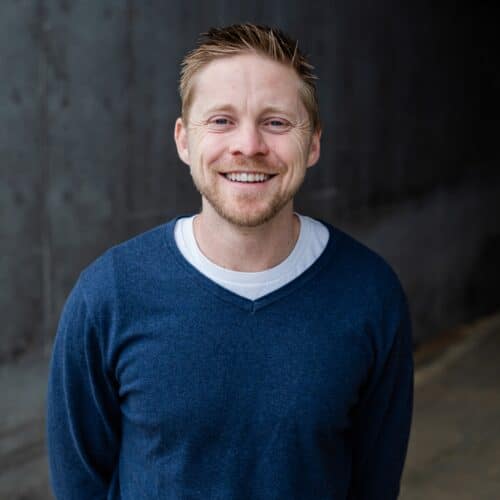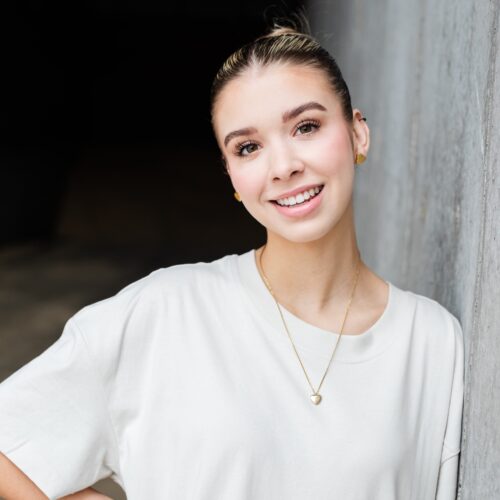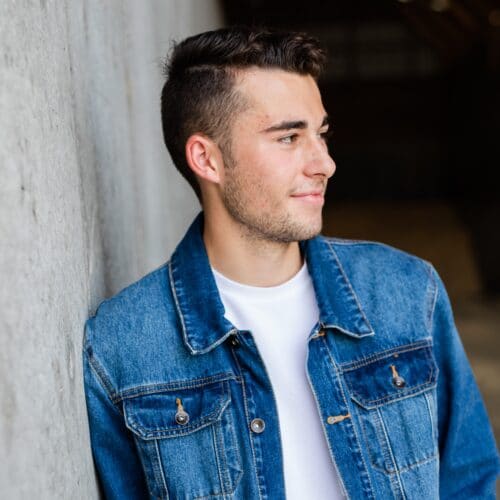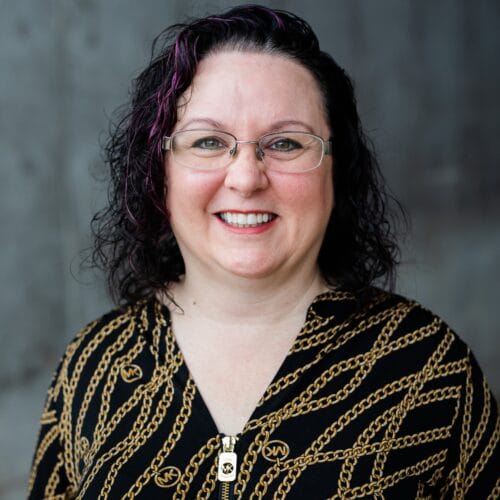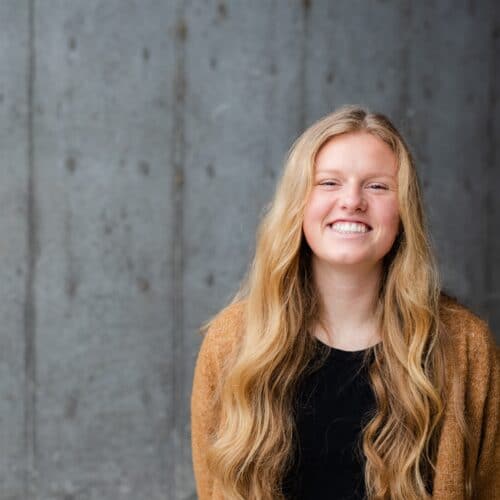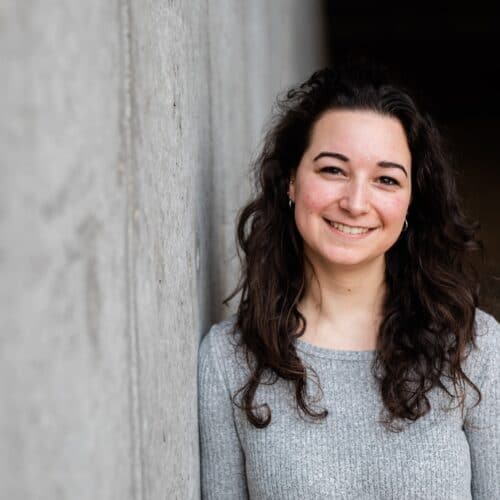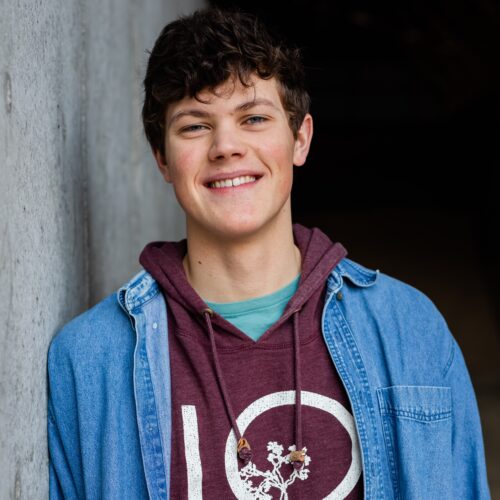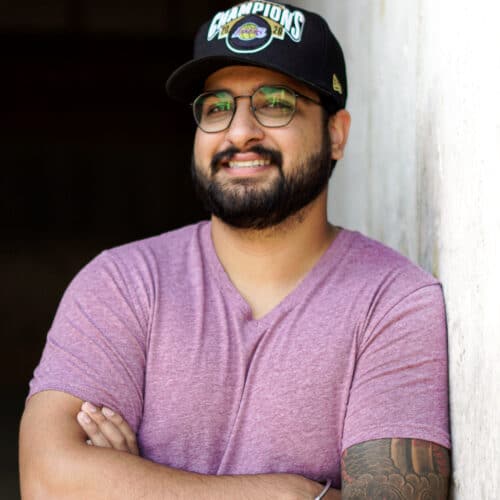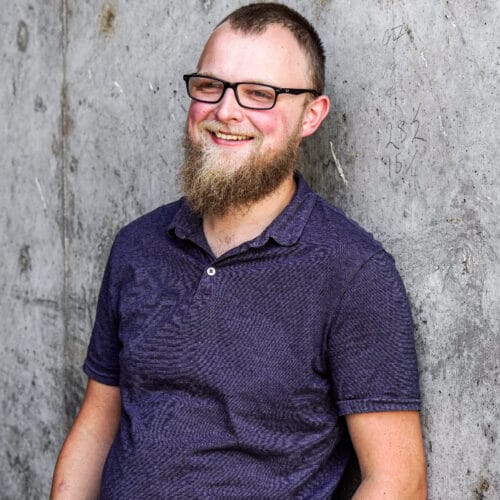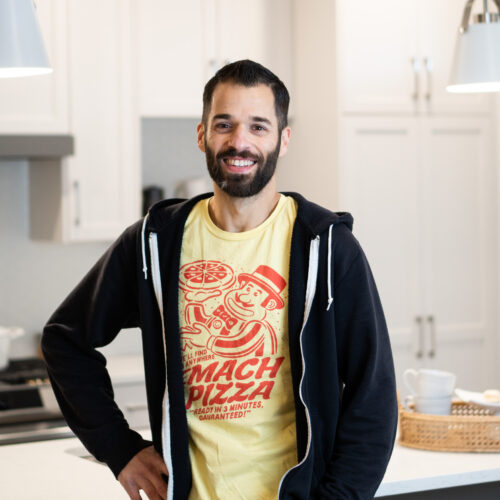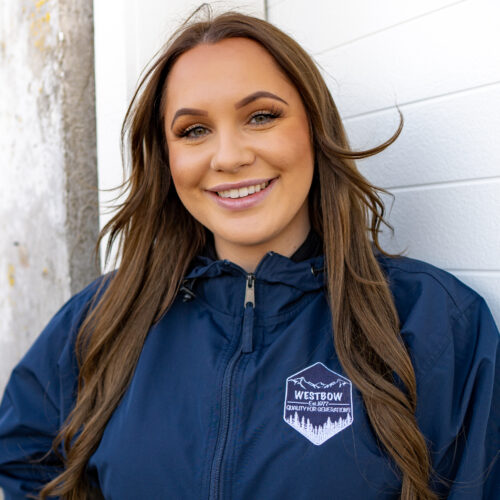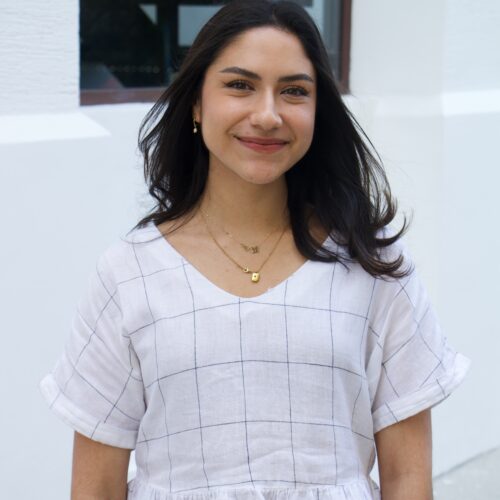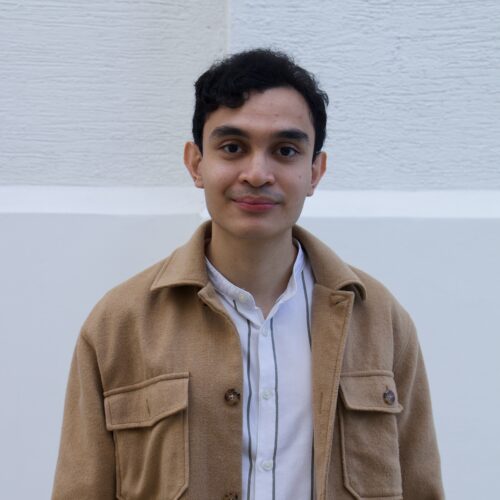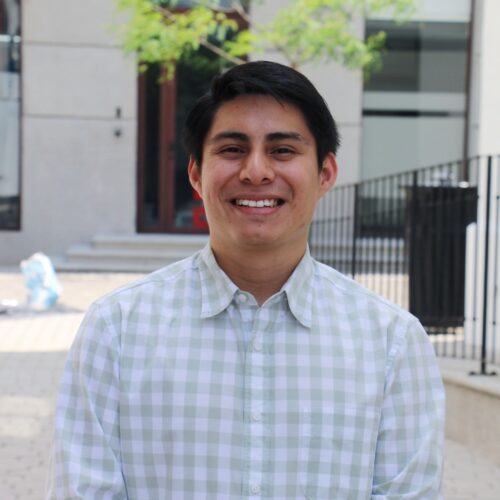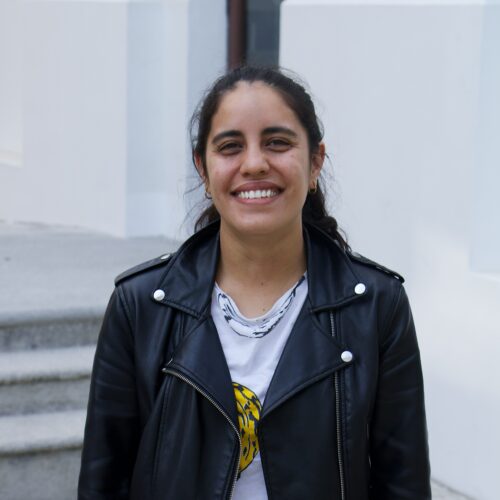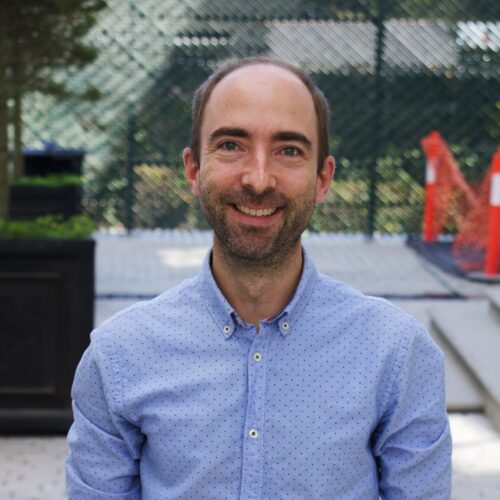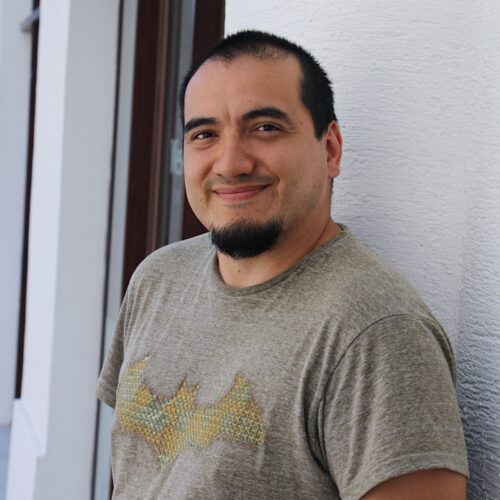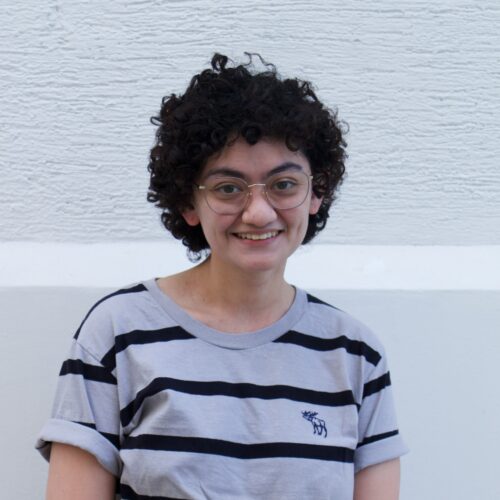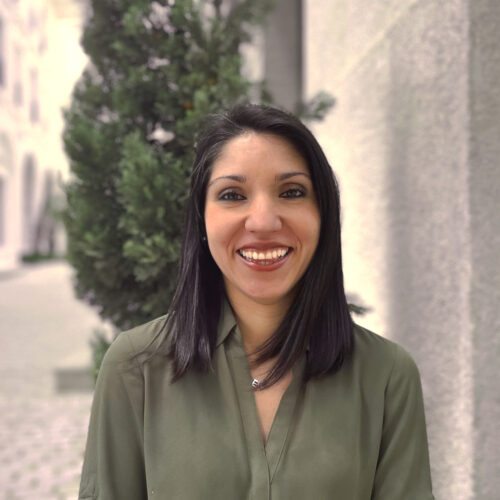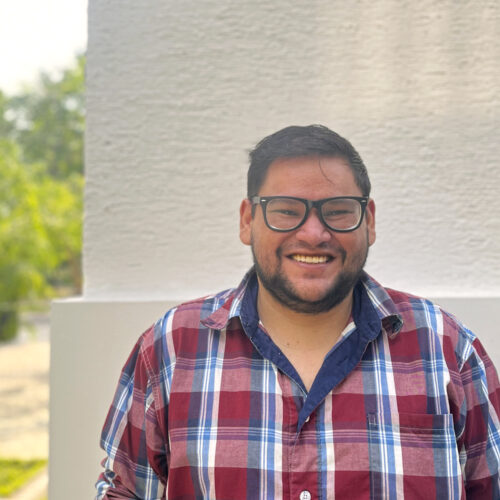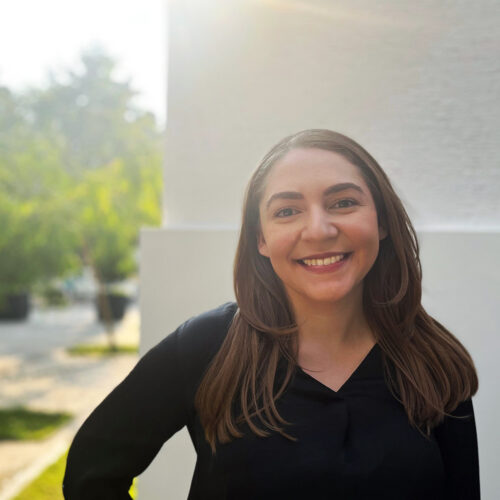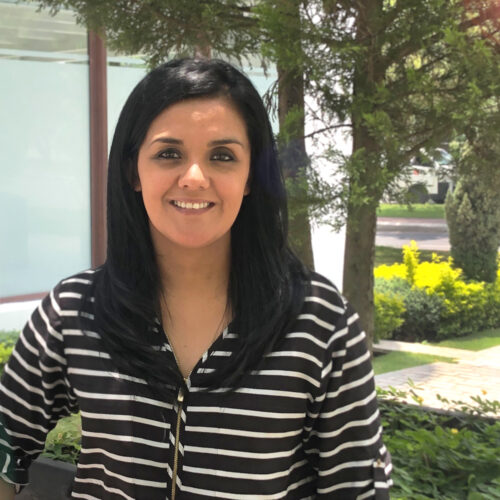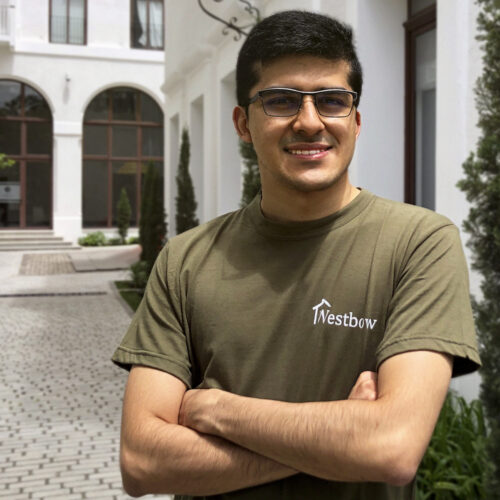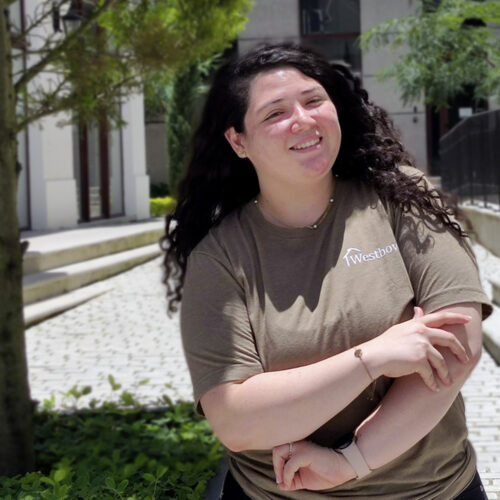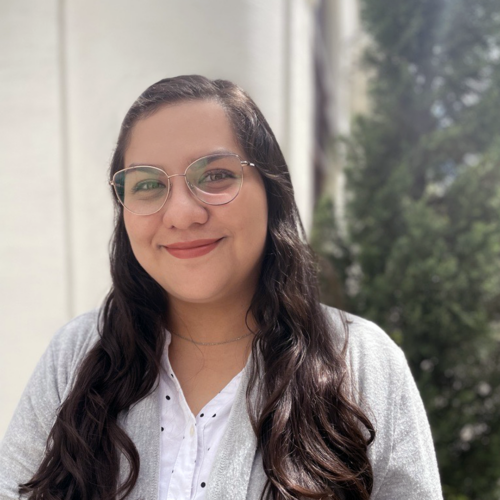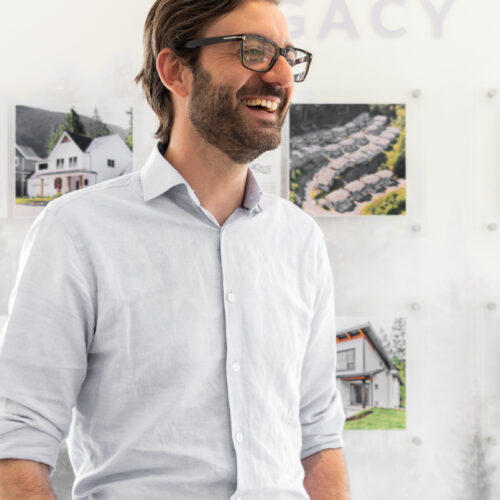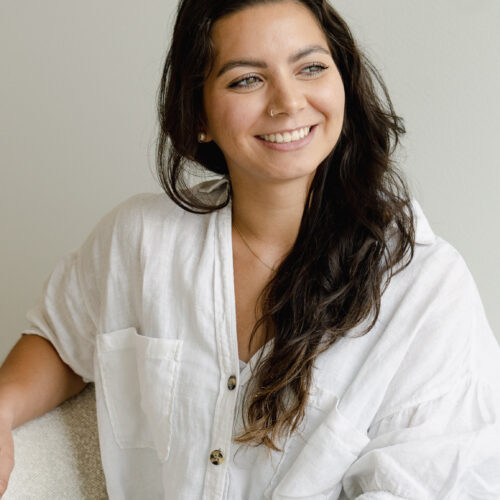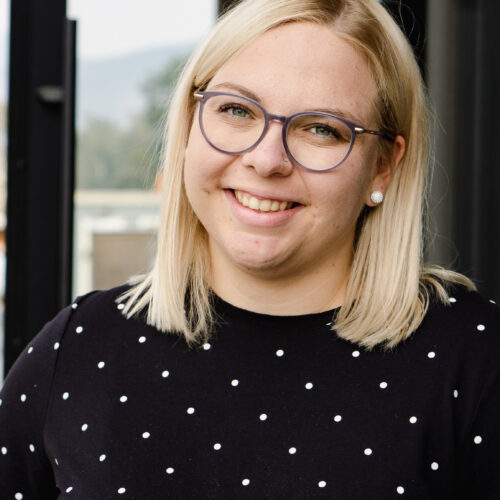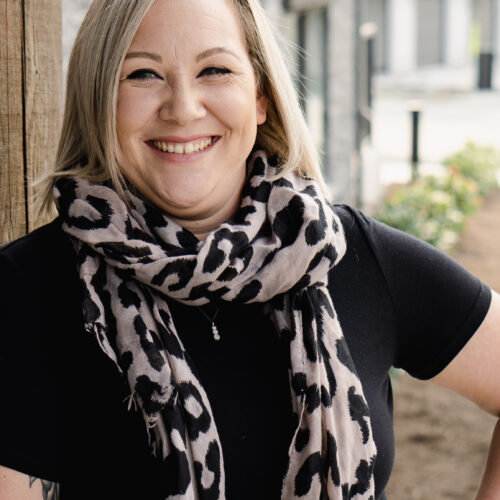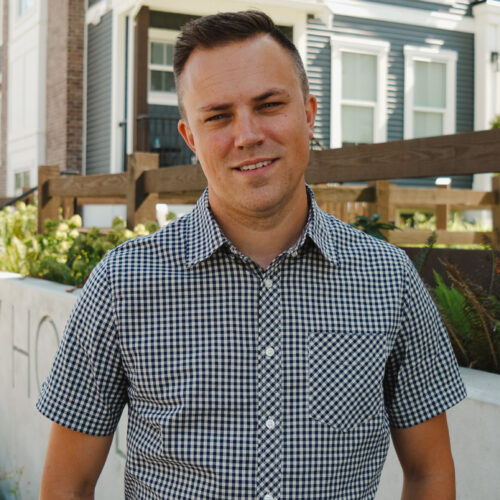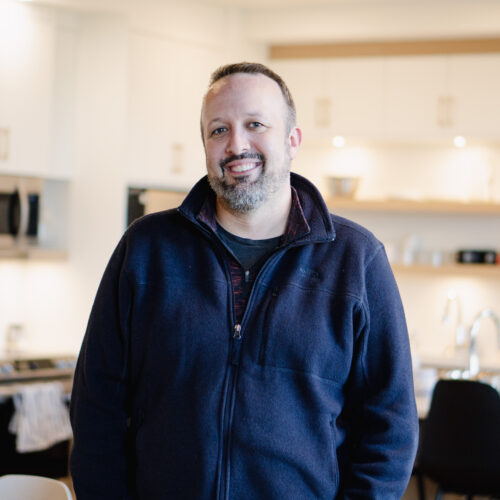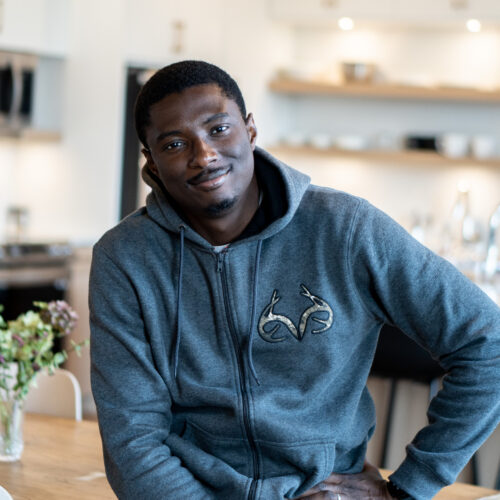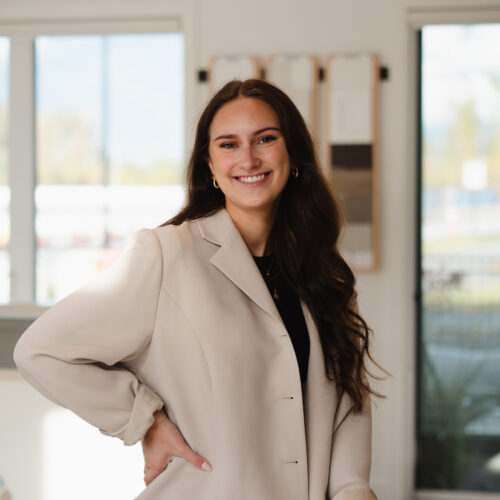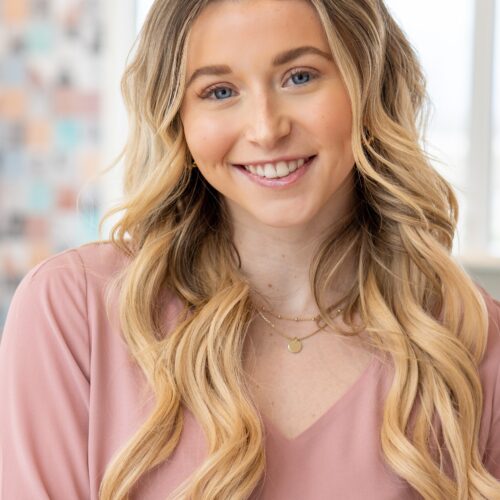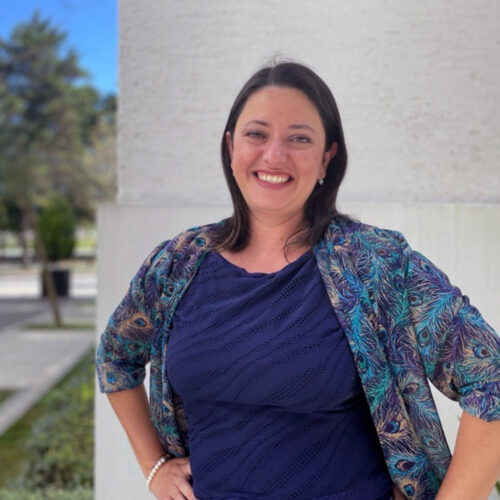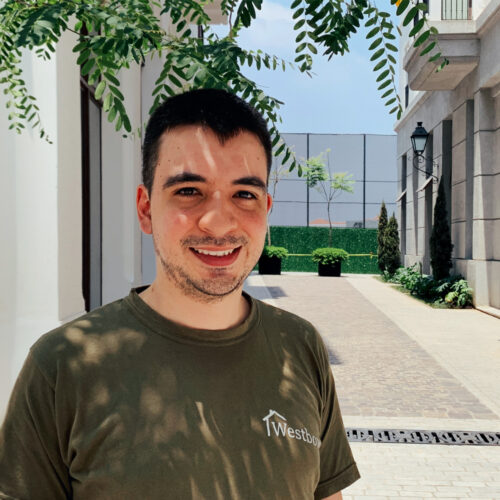 CEO
Nick Westeringh
Nick is the mastermind behind the Westbow Group of companies. He stepped into the CEO position, following in his dad's footsteps, 10 years ago and hasn't looked back since. Work/ Life balance is very important to Nick, and by Life we mean his family, activities like quading, and practicing trying to hold his breath for over 3 minutes. 
CFO
Jason Tiessen
Born and raised in Manila, Philippines, Jason has lived across Canada including in Ontario and Manitoba. As the father of 3 boys he runs a small hobby farm with blueberries, chickens, ducks, and sheep. As head of the accounting, Jason works to ensure Westbow finances run as efficiently as possible. But don't let his seriousness about his job trick you, he's the quickest person in the office to play a practical joke or share a sarcastic comment.
Corey Kirzinger
Corey leads the operations and acquisitions side of Westbow Capital.  He's passionate about scaling businesses and he's a caring leader of people.  Always adventuring: when he's not travelling for Westbow, he's travelling for fun.
Creative Director
Brendan Robinson
Brendan found his perfect career in design. When not drawing floorplans, Brendan can be found jumping in puddles with his kids or creating stunning pieces of art. Brendan's passion for Westbow is contagious, which he shares with his team through singing loudly while working and being the loudest one hollering 'go Westbow' during our weekly Wins and Brags meeting.
Architectural Drafter
Alana Thiessen
Alana prepares technical drawings used to build our homes here at Westbow. She loves seeing our innovative designs come to life. Spending her free time mountain biking and hiking. She is a summit seeker always looking forward to the next adventure.
Project Manager
Alex Sipocz
Alex is old fashioned and prefers phone calls to text messages. With over 15 years in construction, he is able to tell you how just about how every part of a project works. When he's not working, Alex is spending time with his wife and two boys, potentially out camping in their trailer, as long as he keeps fixing the leaks it has.
Book Keeper
Alida Hansma
Alida started in the accounting department at Westbow in July 1989 and loves both the rewarding and challenging parts of her job. With 4 children and 12 grandchildren, Alida loves to spend time with family, go hiking, play badminton, and keep busy gardening.
Junior Accountant
Brandon Dolby
Brandon spends his work days doing accounting for a variety of the Westbow Group Companies, smirking at random office jokes, and secretly being the biggest sports fan in the office.
Marketing Team Lead
Christine Jamieson
Christine is the glue that hold the marketing team together. She manages projects, creates strategy plans, and supports all the marketing team activities. Christine lives life with a philosophy of 'why not', which means she does a lot of random things including Fostering dogs, raising chickens, running support groups for children with Epilepsy, doing aerial arts, travelling the world, and doing excessive amounts of exercise and activities outdoors. Random fact? Christine was Miss Canada 2019 and Mrs Canada 2022. 
Architectural drafter
Jessica Lucki
Jessica is a member of the Design Team where she works as an Architectural Draftsperson designing many of our Westbow homes. She is a rhythmic soul who loves to dance, explore the mountains, adventure and promote socks and sandals.
Interior Design
Colleen Robinson
With an eye for detail, Colleen works as an interior designer for westbow. Her biggest dream is to one day live in a treehouse by the ocean, and she designs her own home to make this as much as a reality as possible. She is passionate about turning Westbow's houses into someone's home.
Director of Development
Ryan VanDeventer
As office superstar, Ryan oversees all the details or current and future developments, creates AWESOME smart sheets to help the team run efficiently, and ensures there is always beer in the office for friday after work drinks. 
Project Manager
Sam Delooff
Sam may look like he's 12 years old, but that's because he was hired at Westbow at the age of 12 over 8 years ago and is somehow frozen in time. Never without a baseball hat, Sam is the project manager for several of Westbow's developments, including Cedarbrook. 
Controller
Tamina Gurnett
Tamina's bubbly personality is a light at the Westbow office. She is usually up to her eyes in paper work yet somehow always gets everything done on time. If you're lucky she might even make cheesecake for everyone or bring in her puppy for office cuddles, Hazel.
Architectural drafter
Tariku Renaerts
Tariku is a junior draftsman who helps design the quality homes Westbow is proud to build. Tariku's favorite part of Westbow is how much value they put into their employees by creating an engaging work environment with the various professionals that work together. He enjoys music, art, reading and aspires to create his own music in Hip Hop.
Design Team
Warwick Massey
Warwick thinks he's really funny. His team members might say otherwise. Warwick is a visual storyteller with with a passion for rendering, illustration, and design. If he's not working or spending time with his family, you'll most likely find Warwick playing baseball. Or talking about baseball. Or being an extra in a movie about baseball.
Project Accountant
Caleb Steegstra
There are four main things that make Caleb happy; a well thought out spreadsheet, when the numbers all match up from invoices, fancy cocktail parties with friends, and spending time with his beautiful wife. Making data driven decisions is what Caleb does best, that and wearing amazing sweaters all year round.

Site Construction
Curtis Janzen
Site Construction
Nicholas Milloy
Site Supervisor
Ryan Siemens
Site Supervisor
Lance Jarvis
Site Supervisor
Steve Robinson
Analyst
Matt Simpson
While he hasn't been working at Westbow very long, Matt fits into Westbow's Accounting team perfectly. His love for spreadsheets and numbers makes him a great fit as an Analyst. Don't let his analytical mind trick you though- he's an outdoor adventure junkie! You'll find him climbing mountains and bouldering, hiking, and riding his bike around the community.
Customer care manager
Mike Gieselman
Mike was born to do three things- play guitar, spend hours playing golf, and coordinate all the operations details for projects at Westbow. You'll always be able to find him working through a challenging Smartsheet problem or living out each one of Westbow's Core Values.
Accounts Payable Clerk
Amanda Bosma
As Accounts Payable Clerk, Amanda is a powerful force in the workplace and uses her positive attitude and tireless energy to encourage others to work hard and succeed. As a mom to four boys, her coworkers think she must be a superhero. Outside of work, you'll often find her at the gym or splitting a bottle of wine with friends.
Development Manager
Jay Metcalfe
Jason is our Development Manager. With years of experience in real estate sales, marketing, construction, and development – he is Westbow's swiss army knife. As a certified project manger, Jason keeps everyone informed while planning some of our biggest projects. He is an active reader who enjoys business, politics, philosophy, and the sciences. When Jason's not at work, he can be found with family and friends down at the Vedder River postulating over some obscure idea.
Social Media Specialist
Sierra Lillies
Sierra works with our marketing team assisting in social media campaigns, content and websites. She's passionate about marketing and the business world and is eager to learn more. Outside of work you'll find her diving into a fashion magazine or shooting photos. Fun fact: Sierra loves animals, especially cows and horses.
Architectural Drafter
Treyden Pastro
Treyden works with our drafting + design team in creating and designing our homes! He plays all types of sports… and we mean all, from hockey to volleyball. He's also a lover of dogs and soon to be a house flipper! HGTV hit this guy up!
Payroll Coordinator
Sandy Bell
Sandy pays us. We love our Sandy. When not at work she's cracking open a bottle of wine and a good book, hiking or spending time with her 3 beautiful grandchildren!
Jr Accountant
Nicole De Vries
Nicole is our Jr Accountant, so she's great with numbers. Impressive. When she's not at work she's playing spike ball and going on adventures with her partner! Fun fact: Her favorite season is summer!
People + Culture manager
Kathryn Nadeau
Kathryn is our people + culture manager. Meaning she organizes all our interviews, job postings, and helps us build our amazing team. She's like the human embodiment of the fanny pack. She's cool in her own way and carries all the essentials. When not working, she's on the beach with her dog Emmet and munching a bag of ketchup chips. Kathryn lives in Langley but tells everyone Chilliwack is much better.
Office Manager
Tyus De Vries
Tyus is our office manager/ Nick (our CEOs) assistant. He loves basketball and his favorite food is pizza. He has an impressive business degree in economics from Thompson Rivers and also had the opportunity to play basketball while there! From picking up food trucks to administrative tasks Tyus does it all and is a major asset to our team!
Project Accountant
Farjot Panaych
Farjot grew up in Edmonton but secretly wishes he lived in his favourite city, Calgary. He is a finance prodigy and has been working in accounting for 3 years. He is very shy and soft spoken. However, if you get him talking about his favourite team, the Calgary Flames, he will engage in a passionate conversation. Farjot loves taking his sweet time hiking up mountains or hills with his pet lizard Larry and spider Boris. Farjot's favourite flower is the pink hydrangea. Also, he likes numbers.
IT Manager
Matt Hutchison
Matt isn't your traditional IT guy. His vision is structure and growth through technology. He even presented a 30min presentation about it for our leadership team on his first day. And killed it. Way to go Matt!! He's a big outdoor guy from side by siding in Harrison to hiking with family and friends. Matt is an asset to our team and we love having him here!
Marketing coordinator / videographer
Justin Riley
Justin has travelled far and wide as an espresso machine mechanic for yours truly, Starbucks. He's a movie fanatic and always has been (explains a lot about his job title). He's currently in school for film and videography but has been creating stunning video content for over a decade. He has 2 beautiful daughters and the coolest tattoos ever. Justin is a vegan and eats no less then 3 bananas a day which adds up to be over 1000 bananas a year!
Assistant Property Manager
Michaila McLay
Meet Michaila! Michaila is our Property Management Coordinator. She is very passionate about traveling and even spent a whole year working in Spain & Greece. Outside of work she enjoys hanging out with her friends & family, cooking, going for walks at the river, and visiting all the awesome local breweries and wineries Chilliwack has to offer!
Architectural Draftsperson
Mishele Berganza
Mishele is a member of the Design Team where she works as an Architectural Draftsperson, helping designs come to life. She's an enthusiast about experiencing new things and sharing time with family and friends. She enjoys writing, art, food and travelling.
Architectural Draftsperson
Julio Góngora
Julio was born and raised in the south coast, but later moved to the city to pursue his dream of becoming an architect. He's now part of Westbow's Design Team, where he works as an architectural draftperson preparing blueprints for our beautiful homes. Fun fact: he loves open spaces and wandering around in nature!
Marketing Administrator
Fernando Pineda
Fernando is outgoing, friendly, and passionate about business and marketing. His hobbies are mixed and range from sports (like soccer, baseball, and ping pong), to playing country songs on his guitar! He also enjoys spending quality time with his family and friends.
Content Creator
Mónica Morales
Monica is passionate about everything related to design and thinks it can be found all around us! When she's not busy designing and creating content, Monica spends her time teaching stand-up comedy, organizing comedy events with her collective, or playing with her cat, Maggie.
Analyst
Mauricio Uribe
Mauricio is part of our analytical team in Westbow South. He is passionate about innovating and finding better ways of doing things. When not working, he's either on top of a volcano, mountain biking, scuba diving or looking for other outdoor adventures. Mauricio recently discovered his artistic talents: he started creating acrylic paintings and plays ukulele when no one is watching.
IT Technician
Bernard Ugalde
Bernard is an international citizen having lived in 5 different countries! He also has over 20 years worth of troubleshooting and IT experience. Proud father of one, Bernard enjoys playing guitar and tinkering with technology in his spare time.
Marketing Administrative Assistant
Carolina Ruiz
Carolina is part of the Marketing team, enjoys challenges and loves to learn new things. She likes to be active, and running is one of her favorite activities because it allows her to clear her mind while taking care of her body. Her favorite flowers are probably hydrangeas because she loves saying that word.
People & Culture Assistant
Paola Sosa
Paola loves nature and outdoor activities and enjoys spending time with her family. She's an amateur runner, dessert lover, and passionate about the little details that make a big difference. Pao's favorite quote is "If you can dream it, you can make it", by Walt Disney.
Project Accountant
Erick Barrios
Erick is an enthusiast in the business analytics world with over 15 years of experience, always eager to contribute to a team success through the development of new tools. Proud father of 1 kid that loves to spend his spare time with!
People & Culture Coordinator
Andrea Lacayo
Andrea values connecting with people, learning about different cultures, and studying languages. She also loves travelling and getting out of her comfort zone. She is not the most athletic person, but she'll hike and sandboard on a volcano to test her boundaries even if it means getting sun-struck and fainting. Fun fact: Andrea loves stationery and likes to collect everything from pens to notepads to page flags!
Data Entry Clerk
Ligia García
Ligia works within the Account Payables team. She likes being a part of the Westbow South team because it feels like a new and fun family! When not at work, Ligia enjoys spending time with her family, especially her two amazing kids. She's enthusiastic about outdoor activities, and loves trail running because she can have contact with nature and recharge with good energy. Fun fact: Ligia also enjoys reading accompanied by a good glass of wine after a long and busy day!
Drafting Administrative Assistant
Jose Dieguez
Jose is part of the design team and takes care of bringing the designs into the BIM world. He likes to keep active and is always looking for productive hobbies to spend time in. Among those hobbies are painting, gardening, and learning new languages (now, German) and he also wants to get into carpentry soon. His guilty pleasures are playing video games and watching the same movies again and again.
Prokey Administrative Assistant
Gladis Álvarez
Gladis is passionate about travelling around and helping others to boost their potential. She has been involved in many volunteer organizations both national and international since she was 14. Her favourite hobby is doing puzzles and spending time with her family and dogs. She is enthusiastic about learning new things and cultures. Fun facts: she enjoys watching horror and thriller movies.
Junior Accountant - Farms
Mishell Marroquín
Mishell is outgoing and loves working with numbers. She enjoys cracking jokes and making people laugh. She also loves k-pop because it feels like brain sugar. In her spare time, Mishell likes to read about history and poetry!
Rental Asset Manager
Gabor Flor
Gabor works with ProKey leading our asset management team. His favorite part of the job is working with his team, and he has an MBA from Erasmus University in Rotterdam. Fun fact: Gabor has the coolest sneakers in the office.
Development Administrator
Sarah Copeland
Meet our people loving, Sarah! Sarah enjoys interacting with people and finding solutions to any issue they may have. It makes her happy knowing that she was able to make their lives even slightly better. She was born in Johannesburg, South Africa and outside of work she loves spending time at the gym or hot yoga!
Receptionist
Stefanie Dekoning
Meet one of our amazing receptionists, Stef! Stefanie loves the variety her job has to offer, interacting with various people throughout the day and being the smiling face that everyone sees when they come and go. Fun fact: She speaks fluent Dutch, and loves to go hiking and being outdoors in the beautiful place she gets to call home!
Office Facilitator
Alison Saris
Alison is our office facilitator; she is an absolute star. She takes pride in her work and doing a good job no matter the task. She also loves to travel, her favorite place being Australia, she spent 10 months there working for Cirque de Soleil.
Director of customer development
Jonathan vanderlinde
Jonathan is our Director of Customer Experience. He loves his kids and hockey.
Director of Operations
Andrew Young
Andrew is Westbow's director of Operations. He has a background in engineering & manufacturing and loves empowering teams to succeed and have fun at work! He also loves planning EPIC family vacations, trying weird food with his wife, and dancing with his kiddos!
IT Technician
Arthur Ajatuaewo
Arthur is our IT Technician, he is passionate about helping people, tech (hardware) and music! He chose this line of work because of his love for tech and passion to help others. Since our world today revolves around tech, he aspires to be a part of great things to come. Thanks for always saving us when the wifi goes down, Arthur!
Sales associate
Raylene Neill
Meet Raylene! This shining star joined our team in October of 2022 and brings a smile with her everywhere she goes. Outside of work she loves to hangout with friends and travel. Fun fact: she lived in Hawaii for half a year!
Customer experience manager
Taylor GOERTZEN
Taylor is passionate about performing and recording music, he plays at breweries and restaurants, and loves finding new music to listen to. He chose to work with customers because he cares about delivering a great experience and creating relationships
Senior sales associate
Alaina Orr
Meet Alaina, our Sales Lead at Westbow. She has been with the company for about a year & a half. She loves to dance and to share that passion with the younger generations. Outside of work she enjoys evenings teaching dance to younger kids and watching their creativity blossom.
Education Program Coordinator
Evelyn Diaz
Evelyn is the Education Project Coordinator for Westbow South. She is passionate about helping others explore their potential through learning. When not at work, she enjoys nature, sunsets and the company of her husband and dogs. She loves adventure and travelling too; she dreams about hunting northern lights in Norway, and someday she will!
Data Visualization Analyst
Diego Castillo
Diego is a data visualization analyst who's always trying to develop and improve processes. He loves to work on cross functional environments and meeting new people who have new ideas or need help resolving operational problems. Diego is very passionate about dashboard designing and reporting, so much that he loses sense of time when immersed in it! During spare time he enjoys playing guitar, listening to music and going to the gym.