Outdoor space. What does that mean to you? Comfort? Unfinished? Party time? Whatever it is let's make it perfect.
Outdoors spaces can be tricky to make comfortable and classy, from stylish planters to rattan furniture let us help take your space to the next level. With covid restrictions softening up, who's patio is ready for guests? Let's make your yard the oases of your dreams with these stunning local companies. Or maybe you're looking for a new backyard all together? We have a variety of developments perfect for you and your family, from the Eastern hillside to Sardis. Contact us today for pricing and availability. British Columbia – Westbow Construction
For the beach bums…

Rattan Furniture. Set up some beautiful rattan loungers paired with umbrellas and a pool to enjoy the backyard vacay you've been dreaming of. The rattan Limòn Lounger from Neutral Shade instantly inspires resort like vibes.
For the mood setters…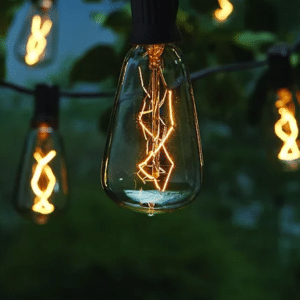 Whether you have an apartment deck, a large patio or a backyard bungalow, string lights will illuminate your outdoor space like no other. Set the low light mood with these whimsical illuminators. And they are quite inexpensive! Visit your local Home Depot for these Hampton Bay String lights starting at $19.88CAD.
For the plant maniacs…
PLANTERS. Who does not love a big, beautiful POT? We do for sure! Especially outside with a faux palm tree in it. We searched long and hard for the perfect pot. Not many come in trending colours, and they are costly to make! Until we found Hudson and Oak. They come in a variety of sizes, shapes, colours and textures making it easy to find one custom to your outdoor space.
For the comfort queens…
Vamp up your basic patio furniture with comfy throw blankets and pillows. At Spruce collective (Abbotsford and now Chilliwack) they carry a variety of throws and pillows perfect for adding some colour and texture to your outdoor space. Visit them instore or online at Spruce Collective. Our Webster Crossing Row Homes have a 20'-6' wide and 5′-0″ deep patio perfect for snuggling up with loved ones on a warm summer night. You can contact us today for more information including pricing. Webster Crossing – Westbow Construction
For the boozers…
Who isn't down for a Caesar on a sunny Sunday? Outdoor bars are such a fun way to entertain your guests without having to leave the party to make drinks. Start with an old table, a colourful tablecloth and your choice of a cocktail set. Some of our favourites are from Cocktail Emporium:
Prosyro Caesar Booster | Cocktail Emporium
Top Shelf Preserves Party Mix | Cocktail Emporium